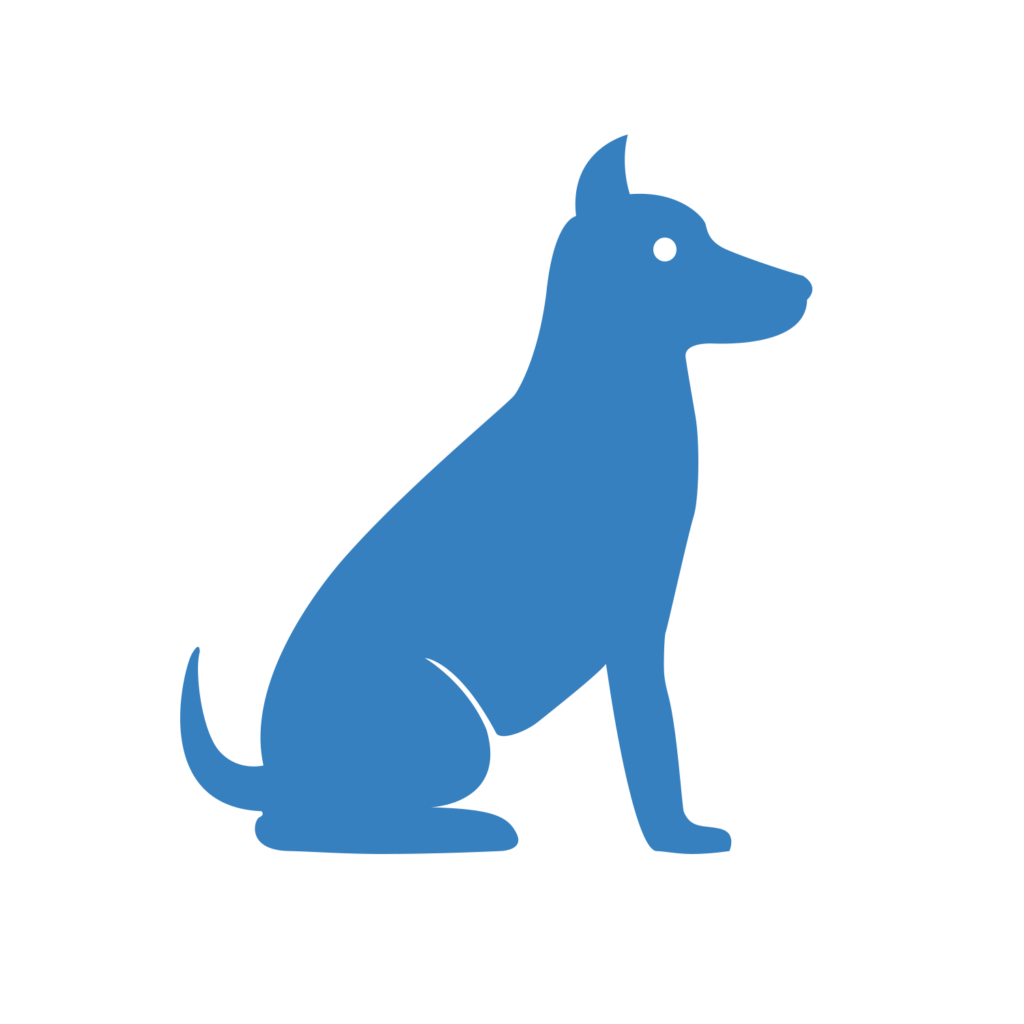 Fluffy coat, L locus, longhaired trait, short hair trait,
Turnaround: 3-5 days
US: $40.00 | UK: £27.00
Breeds: All
Description
Some breeds of dogs, such as Labradors, always have a short-haired coat. Some breeds, such as Poodles, always have long hair. Other breeds can have either type of coat, like the Dachshund. This type of long coat is caused by a recessive genetic mutation in the FGF5 gene. The FGF5 gene controls the hair cycle and tells the hair when to stop growing.
Because it is a recessive mutation, a dog must have two copies of the recessive long-hair allele (l/l) to cause the dog to have long hair. A dog that has short hair could have one or two copies of the short-hair allele (L/L or L/l) to have the short-hair phenotype. Thus, it is possible for two short-haired dogs (if they are both carriers of the long-haired allele, L/l) to have a litter of both long-haired and short-haired pups. If two carriers breed, there is 25% chance per puppy of them inheriting the long-haired gene. This may be of a concern for breeds in which long hair does not fit the breed standard.
Reference
Dierks C, Momke S, Philipp U, Distl O. Allelic heterogeneity of FGF5 mutations causes the long-hair phenotype in dogs. Anim Genet. 2013 Aug; 44(4):425-31. [PubMed: 23384345]
Cadieu E, Neff MW, Quignon P, Walsh K, Chase K, Parker HG, VonHoldt BM, Rhue A, Boyko A, Byers A, Wong A, Mosher DS, Elkahloun AG, Spady TC, Andre C, Lark KG, Cargill M, Bustamante CD, Wayne RK, Ostrander EA. Coat variation in the domestic dog is governed by variants in three genes. Science. 2009 Oct; 326(5949):150-3. [PubMed: 19713490]
| Genotype | Description |
| --- | --- |
| L/L | Negative for long coat allele |
| L/l<sup>1</sup> | Dog carries one copy of the long hair allele. |
| L/l<sup>2</sup> | Dog carries one copy of the l2 long hair allele. |
| L/l<sup>3</sup> | Dog carries one copy of the l3 long hair allele. |
| L/l<sup>4</sup> | Dog carries one copy of the l4 long hair allele. |
| L/l<sup>5</sup> | Dog carries one copy of the l5 long hair allele. |
| l<sup>1</sup>/l<sup>1</sup> | Two copies of the long-hair allele, dog will have longer than average hair per the breed standard. |
| l<sup>1</sup>/l<sup>2</sup> | Two copies of the long hair allele, dog will have longer than average hair |
| l<sup>1</sup>/l<sup>3</sup> | Two copies of the long-hair allele (l1 and l3), dog will have longer than average hair per the breed standard. |
| l<sup>1</sup>/l<sup>4</sup> | Two copies of the long-hair allele (l1 and l4), dog will have longer than average hair per the breed standard. |
| l<sup>2</sup>/l<sup>2</sup> | Two copies of the l2 long-hair allele, dog will have longer than average hair per the breed standard. |
| l<sup>2</sup>/l<sup>3</sup> | Two copies of the long-hair allele (l2 and l3), dog will have longer than average hair per the breed standard. |
| l<sup>2</sup>/l<sup>4</sup> | Two copies of the long-hair allele (l2 and l4), dog will have longer than average hair per the breed standard. |
| l<sup>3</sup>/l<sup>3</sup> | Two copies of the l3 long-hair allele, dog will have longer than average hair per the breed standard. |
| l<sup>3</sup>/l<sup>4</sup> | Two copies of the long-hair allele (l3 and l4), dog will have longer than average hair per the breed standard. |
| l<sup>4</sup>/l<sup>4</sup> | Two copies of the l4 long-hair allele, dog will have longer than average hair per the breed standard. |
| l<sup>5</sup>/l<sup>3</sup> | Two copies of the long-hair allele (l3 and l5), dog will have longer than average hair per the breed standard. |
| l<sup>5</sup>/l<sup>4</sup> | Two copies of the long-hair allele (l4 and l5), dog will have longer than average hair per the breed standard. |
| l<sup>5</sup>/l<sup>5</sup> | Two copies of the l5 long-hair allele, dog will have longer than average hair per the breed standard. |