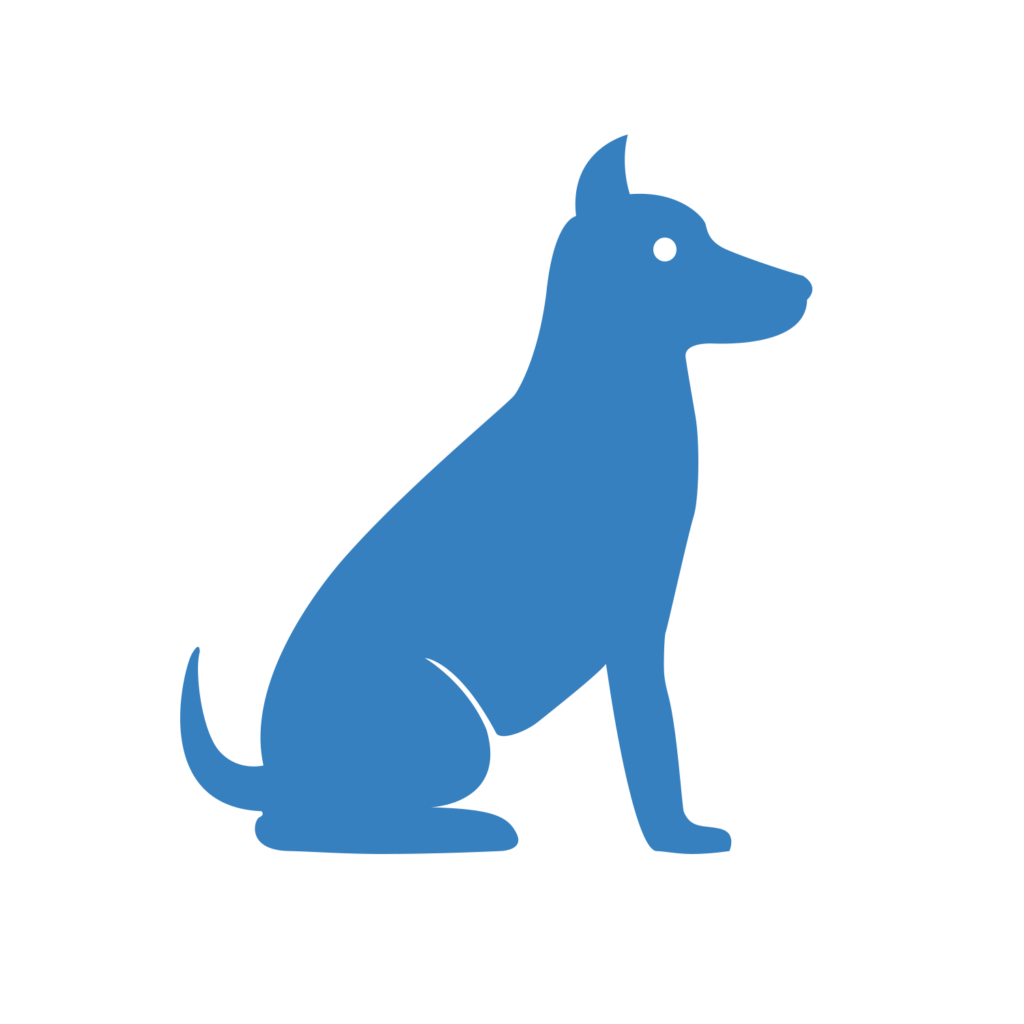 Curly Coat, Straight Coat, and Wavy Coat
Turnaround: 3-5 days
US: $40.00 | UK: £27.00
Breeds: All
Description
There are three variables involved in canine coat types: the length of the coat, the presence of furnishings, and the presence of curly hair. Hair curl is a dominant characteristic caused by a mutation in the KRT71 gene. This gene codes for keratin, a protein that determines the type of hair.
This mutation is fixed in some breeds, such as the Irish Water Dog. This mutation is, however, variant in other breeds, such as the Kuvasz. The hair curl mutation can also be accompanied by the other mutations that can change coat length and type. For example, the Airedale Terrier has both the curly coat and furnishings that are responsible for their trademark eyelashes and mustaches. Other breeds, such as the Standard Poodle, can have all three mutations, creating a long-haired curly coat with furnishings.
Because the hair curl gene is dominant, a dog only needs to have one copy of the gene to express that phenotype. This can appear as either C/c or C/C. Hair curl would not appear in dogs whose gene codes as recessive (c/c). A dog can carry the allele responsible for non-curly hair, and could pass the recessive allele on to any offspring. If two dogs that are both carriers of the non-curl gene are bred (C/c), there is a 25% chance per puppy that they will inherit the recessive allele (c/c), resulting in a dog with non-curly hair.
Reference
Cadieu E, Neff MW, Quignon P, Walsh K, Chase K, Parker HG, VonHoldt BM, Rhue A, Boyko A, Byers A, Wong A, Mosher DS, Elkahloun AG, Spady TC, Andre C, Lark KG, Cargill M, Bustamante CD, Wayne RK, Ostrander EA. Coat variation in the domestic dog is governed by variants in three genes. Science. 2009 Oct; 326(5949):150-3. [PubMed: 19713490]
| Genotype | Description |
| --- | --- |
| C<sup>1</sup>/C<sup>1</sup> | The dog has two copies of the hair curl allele. The dog will have curly hair, and will always pass on a copy of the hair curl allele to any offspring. All offspring of this dog will have curly hair. |
| C<sup>1</sup>/C<sup>2</sup> | Dog has a copy of both mutations responsible for curly or wavy coat. The dog will have curly hair, and will always pass on a copy of either C or C2 hair curl allele to any offspring. All offspring of this dog will have curly or wavy hair. |
| C<sup>2</sup>/C<sup>2</sup> | Dog has two copies of the C2 mutation associated with curly or wavy coat. The dog will have curly or wavy hair, and will always pass on a copy of the C2 allele to any offspring. All offspring of this dog will have curly or wavy hair. |
| n/C<sup>1</sup> | The dog will have curly hair, and carries the gene responsible for non-curly hair. The dog can pass on a copy of either allele to any offspring. |
| n/C<sup>2</sup> | Dog has one copy of the C2 mutation associated with curly or wavy coat. The dog can pass on a copy of either allele to any offspring. |
| n/n | The dog is negative for the hair curl allele. The dog will have non-curly hair, and will always pass on the allele responsible for non-curly hair to any offspring |